ㄹ
Collection: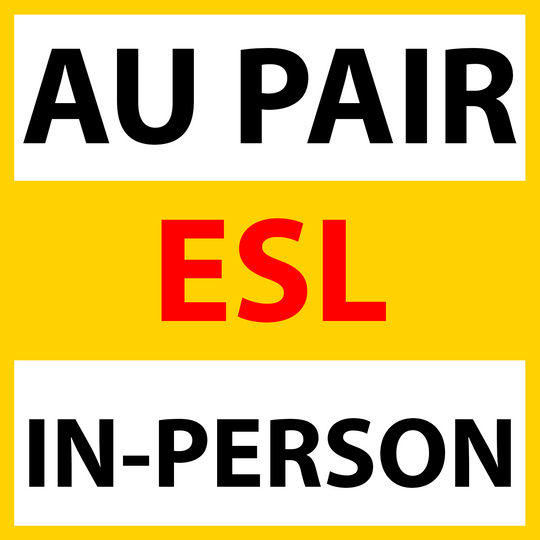 [Au Pair] 3 Credits (42 Hours), Ongoing enrollment!
[Au Pair] 3 Credits (42 Hours), Ongoing enrollment!
Regular price

Sale price

$420.00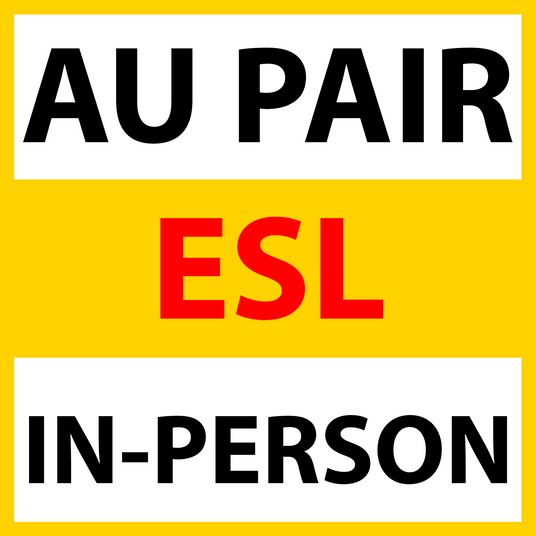 3 Credits (42 Hours), Ongoing enrollment! $420 + $50(Registration Fee).

Course Schedule
Class Duration 

Mon.-Fri. 10:00 am-12:00 pm

12 hours/week

Class Size

3 - 10 Students

Time Commitment

2 hours of placement test

12 hours per week in class

An estimate of 2 hours per week outside of class

Class Level

Foundational English A1-C1

2023 Sessions 


Summer I : Apr. 10 - Apr. 26, 2023

Summer II : May. 15 - June. 30, 2023

Fall I : Aug. 28 - Oct. 20, 2023

Fall II : Sep. 25 - Nov. 17, 2023
* The program will be automatically canceled if less than 3 students signed up for the program. (Subject to full tuition refund) 
Course Description
This class aims to help students
Communicate with others in everyday situations

Understand most questions and statements at a normal speaking speed

Responds to simple questions and directions

Express facts and opinions

Discuss and argue in a culturally acceptable way
 At TAHS, we can provide you with a mock diagnostic TOEFL test to help you estimate your official score. 
Key Lessons
READING
Identify major themes and central ideas in the text and summarize one to three paragraph texts from news briefs and social announcements. 

Utilize common transition words, vocabulary as context clues to understand main ideas.
Identify meaning and purpose, and paraphrase the main points in the text. 
LISTENING
Understand daily conversations and a wide range of news briefs 

Detect audience, purpose, topic, structure and main examples presented in daily conversations, and news briefs on topics including science, social science, and art. 

Write structured notes reflecting the purpose, main points, and organization of a conversation and news brief; explain the content in writing or verbally.  
SPEAKING
Explain a series of, or a single past, present, and future event and while handling daily life situations

Apply grammar in simple forms and develop clear pronunciations for daily-use verbs, adjectives, and nouns

Construct simple sentence structures with transition words and simple conjunctions (and, so, but) to explain basic relationships of ideas such as time, cause and effect, etc.



WRITING
Write an organized two to three-paragraph response for daily correspondence and summaries using appropriate reasons, details, and examples from personal and informational references.

Produce writing with accurate spelling and gain control of capitalization and basic punctuation.

Use linking devices to signal new ideas and/or connect sentences

Self-correct basic grammar (e.g. simple tense, singular/plural nouns, subject-verb agreement, action verbs).