ㄹ
Collection:
1:1 TOEFL Class
1:1 TOEFL Class
Regular price

Sale price

$3,600.00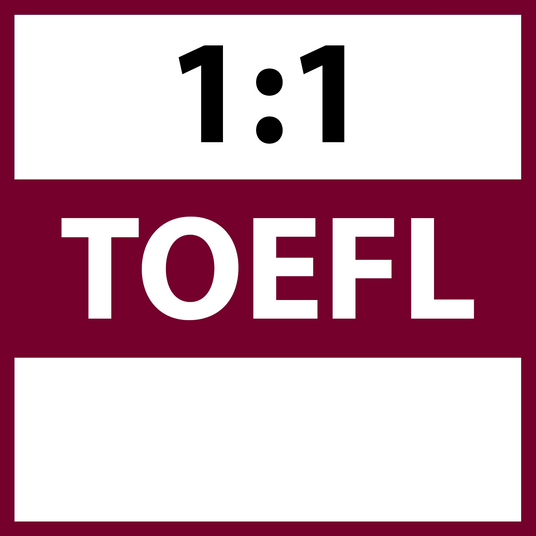 Class Schedule*
Diagnostic Test = 2 Hours

6-week program, 6 hours/week

Flexible class hours based on the student's and teacher's availability
* Ask us about the scholarship if you are determined to work hard!
Course Description
The most efficient course to master the TOEFL Skills! 
This class is for
Students who study TOEFL for the first time without major difficulties in basic grammar and vocabulary

Students who have experience in TOEFL but have difficulty achieving their target score
At TAHS, we will provide you with a mock diagnostic TOEFL test to help you estimate your official score. 
Key Lessons
READING
Learn clear comprehension of contents through effective speed reading techniques.

Acquire approaches specific to each question type.

Mastering authentic practice questions.

 
LISTENING
Minimal note-taking! Learn how to take notes efficiently

How to identify the most frequent configuration and predict questions through catching signals.

Identify the characteristics of correct and incorrect answers by question type

 
SPEAKING
Develop flexible template utilization methods

Learn how to answer independent questions by overcoming time limits

Receive detailed feedback and alternative solutions

Regular personalized feedback

 
WRITING
Learn how to write logically without relying on templates

Write answers through understanding each question type

Focus on core writing skills to structure an efficient and logical introduction, body, and conclusion

Regular personalized feedback 
 Call us at (617) 492-2722 for scholarship & free-trial class!