ㄹ
Collection: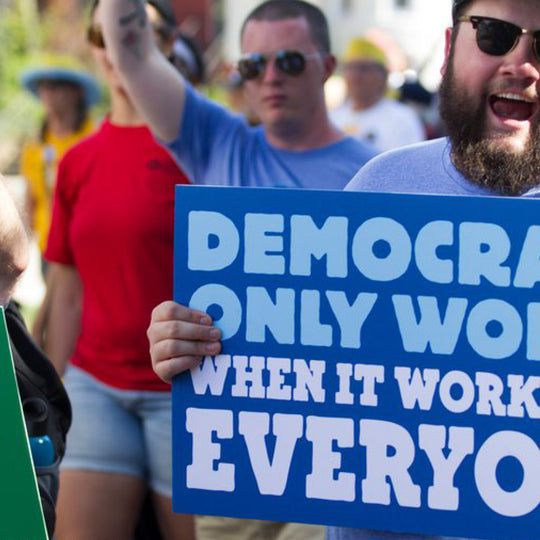 [Gr 10-12] Democracy and Free Societies
[Gr 10-12] Democracy and Free Societies
Regular price

Sale price

$120.00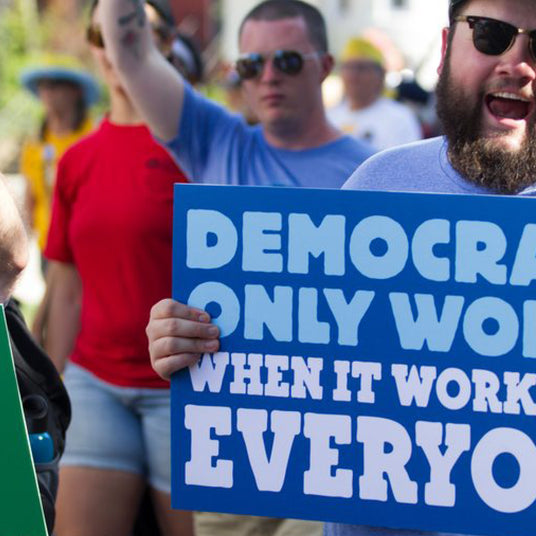 Each session is a duration of two weeks.

Session 1 

 

6/29-7/10
Session 2  7/13-7/24
Session 3  7/27-8/7
Session 4  8/10-8/21
Class Schedule*
* The program will be automatically canceled if less than 3 students signed up for the program. (Subject to full tuition refund)
Course Description 

Pre-req: any one of Modern European History, US History, or World History.  
This course is a deep dive into the fundamental and functional principles of modern democratic governance and how these principles function in practice today. We will examine the arguments and counter-arguments of political philosophy, analyze key concepts and processes in the social functioning (and malfunctioning) of democracy, and consider how these principles and concepts have been put into practice over the past two hundred fifty years under presidential, parliamentary, and mixed systems.
This course is divided into two parts- Part A and Part B. Each part runs for two weeks, and it will become a much more complete course if students take both parts.
Key Lessons
In this class, students will:

Critically study political systems in comparative context

Understand and weigh philosophical arguments

Analyze how social systems reinforce or undermine values

Assess the advantages and disadvantages of different forms of democracy
Part A (Session 1 or 3)

Week 1:

Foundations: From Antiquity to the Enlightenment

Week 2:

Liberal Theory in Action: 18th Century Republics
Week 3:

Analytical Issues in Modern Democracy

Week 4:

Democratic Practice in Our Globalized World
Class Materials
TAHS Online will provide the materials.

Instructor
Sean Smeland
Academic English Specialist & STEM advisor

Senior Teacher for Mathematics/English/Biology/History

M.A. in International Relations
, Columbia University

B.S. in Biology, 
Yale University
Message From Sean
Hello students! I am excited to work with you. We are living today in a historical moment that is extraordinary in numerous ways. In some respects, we are witnessing a powerful expression of democratic ideas, while in other respects, our democracy is being challenged in unprecedented ways. In order to understand these dynamic processes and consider how to respond, manage, or cope with them, we need to better understand the nature of both democracy itself and our own society.
What is democracy, and why does it matter? Is democracy truly the "right" form of government, and if so, what is the "right" form of democracy? What factors empower us to pursue and secure our social values, and what factors might work against us? These ar
e the sorts of questions we will tackle in this class.  
Professional Experience
A little bit about me, for the curious: I teach classes at the Academy at Harvard Square in history, social sciences, and STEM disciplines, plus occasional deep-dive classes on advanced humanities topics. Seems like a really diverse portfolio, doesn't it? Well, here's how it works: I graduated from Yale University with a bachelor's degree in biology, then spent a couple years doing research before changing course and going to Columbia University and MIT for graduate school in international relations and political science. While at MIT, I became interested in the history of science and technology, and I've been focusing on history ever since! Along the way, I have also given university lectures at Tufts University, UMass Amherst, and UMass Boston. In addition to teaching, I coordinate research for Educational Divide Reform, and I serve as the primary STEM advisor for the Academy. I'm also currently working on a book about music and the Vietnam War.
100% Happiness Guarantee
Our #1 priority here at TAHS Online is your happiness. It's important to us that every student has a positive experience learning with our educators.  We stand by our program 100%, and if any issues arise, just reach out to our Customer Happiness Team and we will make it right. We're here for you. Happiness Guaranteed.