ㄹ
Collection: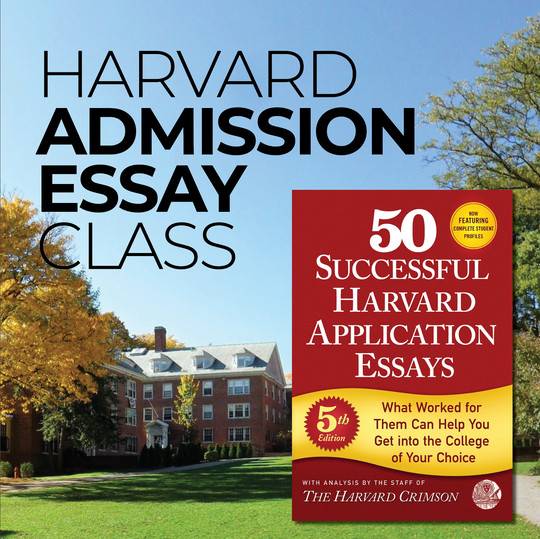 [Gr 6-8] Harvard Admission Essay Class
[Gr 6-8] Harvard Admission Essay Class
Regular price

Sale price

$0.00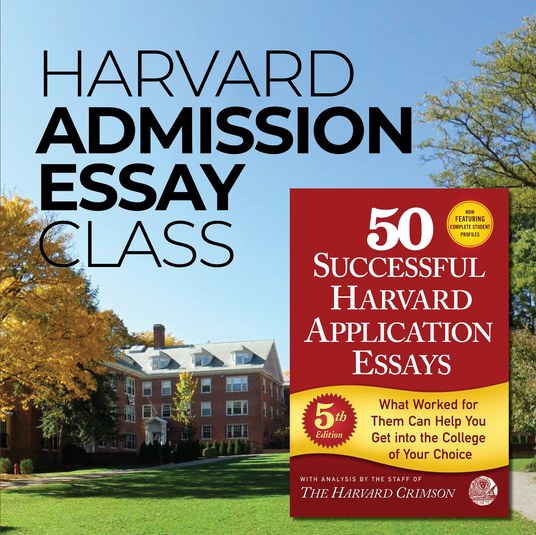 Class Schedule*
Free Trial Class: 9/21, 8:00pm - 9:30pm (EST) → TBA
3 Sessions: 
9/24-10/19

10/22-11/16

11/19-11/23 & 11/30-12/18 (11/26 will be a Thanksgiving Break for the instructor.)
Each session is a duration of four weeks.
4 weeks, 2 times a week (Monday & Thursday)
8:00am - 9:30am  (EST) 
8:00pm - 9:30pm (China)
9:00pm - 10:30pm (Korea, Japan) 
* Hours will differ after Daylight Saving Time ends on Nov. 1.
* The program will be automatically canceled if less than 3 students signed up for the program. (Subject to full tuition refund)
Class Materials
Students will use class materials provided by the instructor. 
Course Description
In the Harvard Admission Essay class, students will work with their instructor to read Harvard admission essays. They will analyze and discuss what makes an essay unique and appealing to its audience and apply what they learned to practice. After reading and discussing the essays, students will be encouraged to write their own application essays, focusing on their own experiences and thoughts. The instructor will also support students' writing by offering individual feedback.
Key Lessons
Students will:
Analyze and appreciate the structure and content of Harvard admission essays

Develop creativity and critical thinking skills through reading discussion

Develop English writing skills, especially on how to construct a good admission essay

Practice listening and response skills